Major Credit Cards Accepted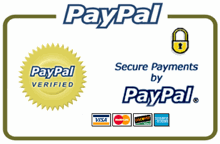 07802 988574
FAX:
0141 881 8101


TRS Ltd supply Time and Attendance systems that incorporate the latest media technologies such as Biometrics and RFID tagging. Specializing in fingerprint reading clocking systems for over 10 years and with more than 20 years in the shop floor data capture industry. TRS Ltd has been supplying complete Time and Attendance system's to companies all over Europe for many years. Working with some of the worlds leaders in Biometric technologies and some of the biggest companies supplying time and attendance software. We have a wealth of knowledge to help your company achieve it's staffing administration requirements.
TRS Ltd offers a complete end user package offering telephone and email support for as long as you require us. We also offer maintenance agreements if you require complete peace of mind. As well as selling and supporting the products listed on this website we also maintain third party clocks so if you have trouble with a current clocking system then let us know.

Below are just a few companies that use are Time and Attendance System to help manage there employee clocking information.

Manchester Conference Centre
Ducati manufacture some of the world's most attractive motorcycles. They are the purest expression of refined skill, unmistakable design and above all, a great passion for bikes.
One the UK's leading optician providers with over 25 years in business.
Manchester Conference centre. Located in the centre of Manchester and very near Piccadilly Train station.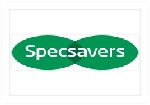 Our customer base is varied from leading supermarkets, car companies, care homes, cleaning companies, transport companies, pubs/clubs and restaurants to name just a few. There is no restriction to the use of the systems we provide for a cost effect and reliable system you can trust.

If you require a Time and Attendance System then give us a call. Or if you already have a system and want some advice or service then please give us a call we will be glad to help.